Calendar of events
11
November

Online lecture for JINR Infocentre at NOSU, Vladikavkaz

16
November

Excursion for school students from Tver

17
November

Online lecture for JINR Infocentre at KamSU

28
November

Start of the 3-day programme for school students from Kamchatka
News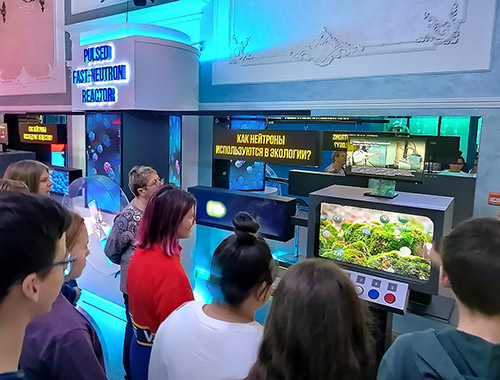 In the last days of November 2022, 12 schoolchildren from the Kamchatka Territory, winners of the Vitus Bering - 2022 Complex Regional Olympiad in natural sciences, visited the Joint Institute for Nuclear Research. During the three days spent in Dubna, the students visited the JINR laboratories, got acquainted with the ongoing scientific projects, took part in a master class on programming, and listened to a number of lectures by JINR specialists.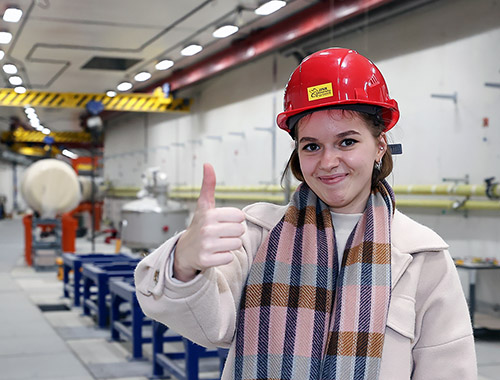 In 2022, the JINR Student Programme began its work under the new name START (short for STudent Advanced Research Training). On 25 November, another Session of the Programme attended by 47 students from Azerbaijan, Armenia, Belarus, Bulgaria, Egypt, India, Russia, Serbia, Ukraine, and Uzbekistan came to its end. 57 JINR specialists supervised students' work on the projects.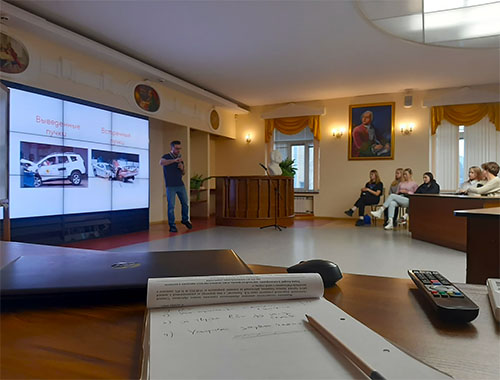 On 25-29 October, 2022, in Arkhangelsk, at the Northern (Arctic) Federal University, on the basis of which the JINR Information Centre was opened, more than 200 events of the All-Russian NAUKA 0+ Festival took place. JINR employees participated in the Festival.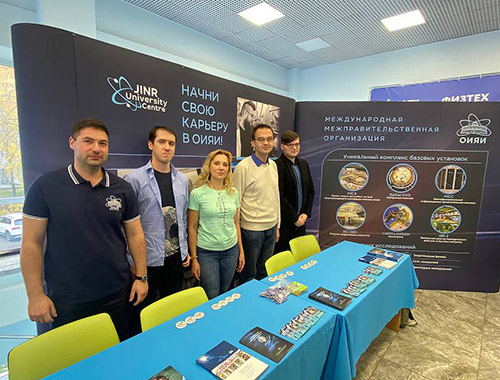 On 28 October, 2022, JINR traditionally took part in the annual MIPT Career Day, where one of the basic departments of the Institute is located. About 3000 students from various faculties and years came to the event to learn about vacancies, internships and professional development prospects from representatives of leading science-intensive, engineering and IT companies.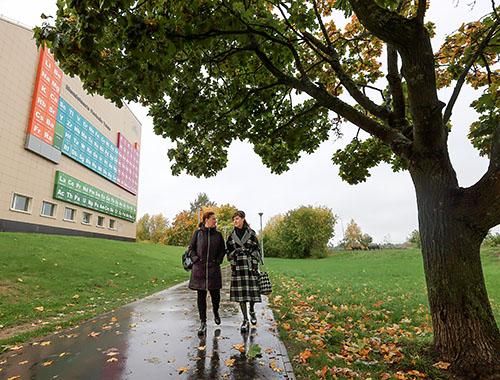 On 03-07 October 2022, a Scientific School for Teachers from Primorsky Krai was held at JINR. Ten teachers of Physics, Mathematics, Informatics, and Astronomy from Vladivostok, Nakhodka, Ussuriysk, Bolshoy Kamen, and Sovetskaya Gavan took part in the event.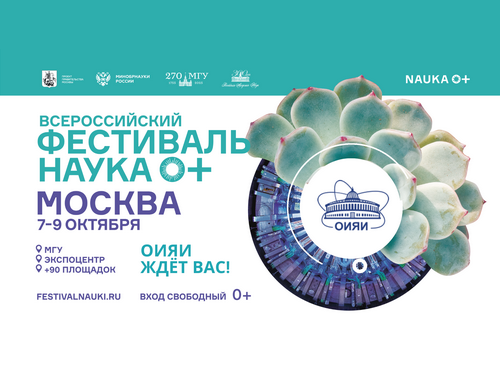 On 07-09 October 2022, Moscow hosted the All-Russian Science Festival Nauka 0+. Staff members of the Joint Institute for Nuclear Research have taken part in this major event for the seventh time. A team of 30 young scientists, specialists, and engineers working at the Institute presented a comprehensive programme targeted at wide audience of all ages.