Calendar of events
7
September

Start of the application procedure for the online student programme INTEREST

7
September

Start of foreign language courses at the JINR University Centre

21
September

Start of the Nuclear Physics online week at Samara regional site of "NAUKA 0+"

9
October

The beginning of the
XV All-Russian festival
"NAUKA 0+" in Moscow
News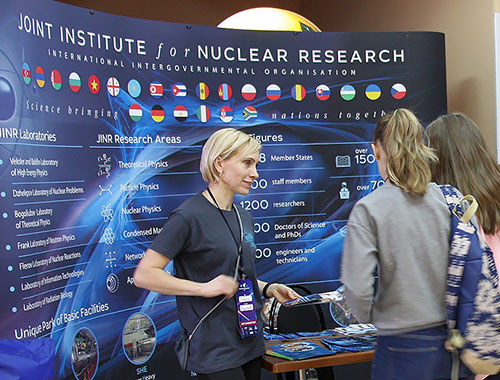 On 24 March, a big event for school and university students and graduates took place in the Cultural Centre "Oktyabr" in Dubna. For the third time, the Forum #ProfessionsoftheFuture gathered experts in various professions to speak about the skills and competencies that will be relevant in the near future. The event was marked by traditional participation of JINR.
Read more: JINR at the forum "Professions of the Future": who is Science waiting for?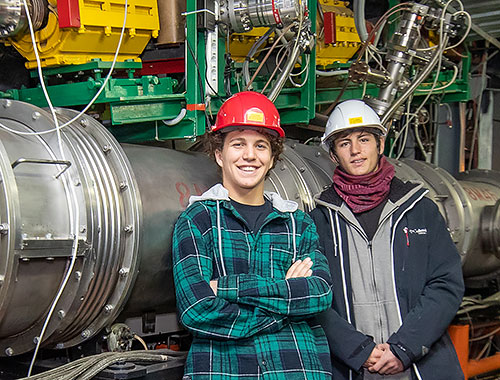 On 11-13 March, 14 students and 3 teachers from the Science Education Center "HEMDA" (Tel Aviv, Israel) visited JINR. The main goal of the visit was introduction to the main fields of scientific research conducted at the Institute and participation in a series of lab works on the basics of experimental nuclear physics developed by the JINR staff members.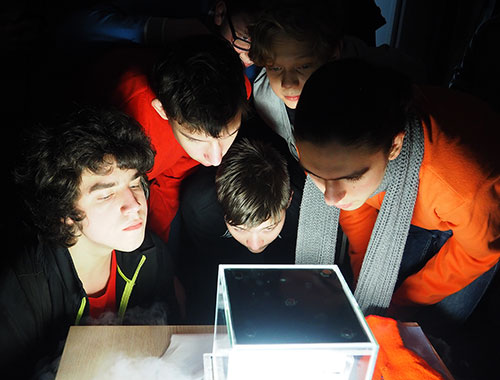 On 30 January, the Joint Institute for Nuclear Research was visited by a group of students, teachers, and graduates of Moscow School No. 179. An eventful programme was organised for the guests: excursions to the Laboratory of High Energy Physics, Laboratory of Nuclear Problems, and Laboratory of Nuclear Reactions.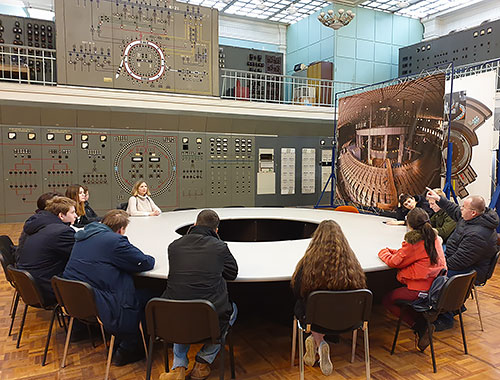 On 21 March, 2019, the final-year students of the French Lyceum "A. Dumas" (Moscow) accompanied by their teachers and science cooperation officers of the French Embassy in Moscow visited the Joint Institute for Nuclear Research.
Read more: Students of the Lycée Français de Moscou "A.Dumas" at JINR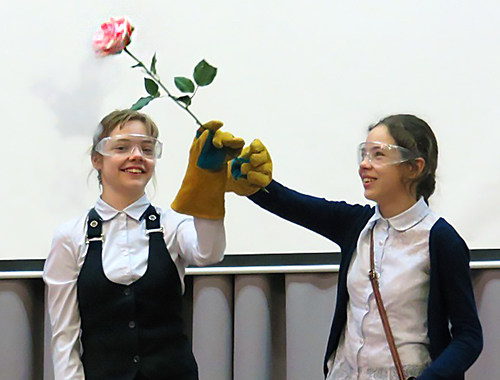 JINR staff members regularly participate in popular science events held in the city of Tver.
On 09-10 February, 2019, the VIII Open Robotics Tournament of the Upper-Volga Educational Cyber Network "CyberDubna-2019" was held in the JINR Cultural Centre "Mir" (Dubna).