Calendar of events
7
September

Start of the application procedure for the online student programme INTEREST

7
September

Start of foreign language courses at the JINR University Centre

21
September

Start of the Nuclear Physics online week at Samara regional site of "NAUKA 0+"

9
October

The beginning of the
XV All-Russian festival
"NAUKA 0+" in Moscow
News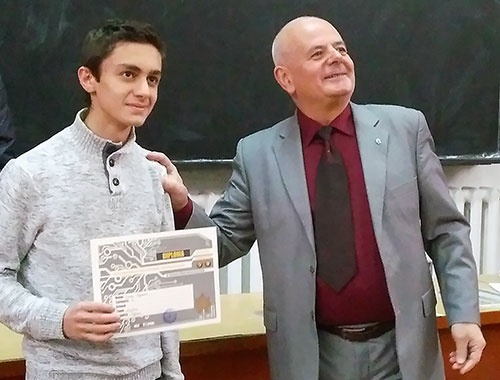 On 08-10 December, the Vth International Olympiad in Experimental Physics was held in Sofia, Bulgaria. The event brought together high school students from Bulgaria, Belarus, Kazakhstan, Macedonia, Poland, Russia, and other countries. Students from Dubna also took part in the contest.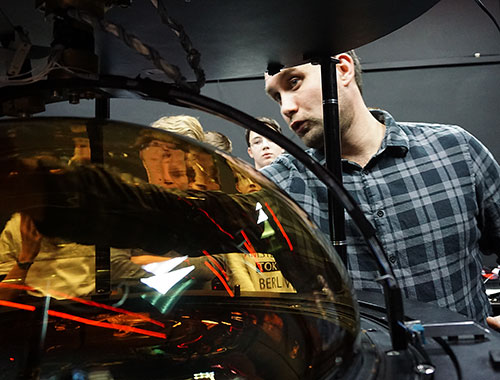 On 27 November, twenty-eight 8-year students focused on the study of physics and mathematics and 4 teachers of School № 1514, Moscow, visited the Institute.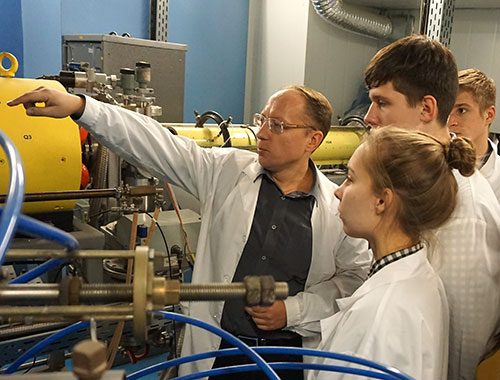 On 15 November, 14 students of School No. 2116 and 13 students of the University Lyceum No. 1523 of the Pre-university NRNU MEPHI, Moscow, visited JINR. The pre-university of NNIU MEPhI, Moscow. The main goal of the visit was to introduce the guests to the main activities of the Institute.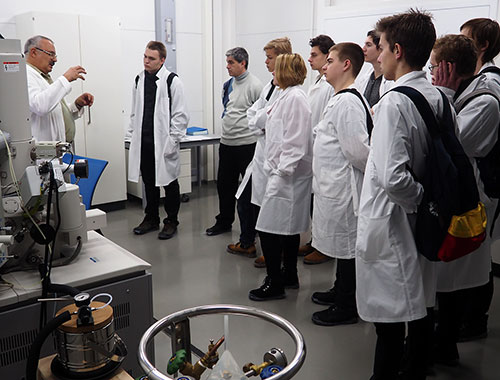 On 30 November, 2017, a traditional visit of high-school students of the University Lyceum No. 1511 of the Pre-university of NRNU MEPhI to JINR was held.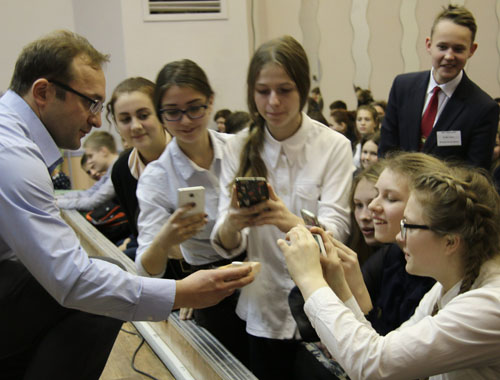 On 22 November 2017 JINR scientists supported by the JINR University Centre and the JINR Visit Centre had a meeting with students of Tver schools №8 and 51.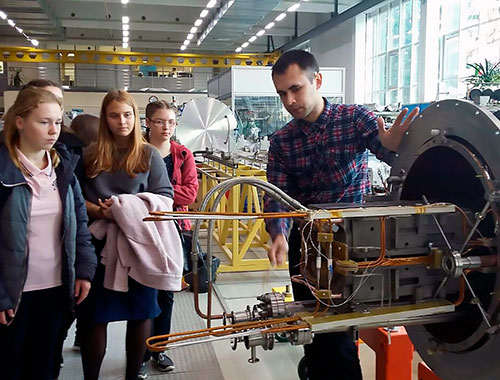 In the framework of school career days and with a purpose to encourage school graduates to choose science specialties, visits to the JINR Laboratory of High Energy Physics and the Laboratory of Information Technologies were organised for high school students from Dubna.